RWE and Northland Power choose Havfram Wind to transport turbines for Nordseecluster
Published: 13. April 2023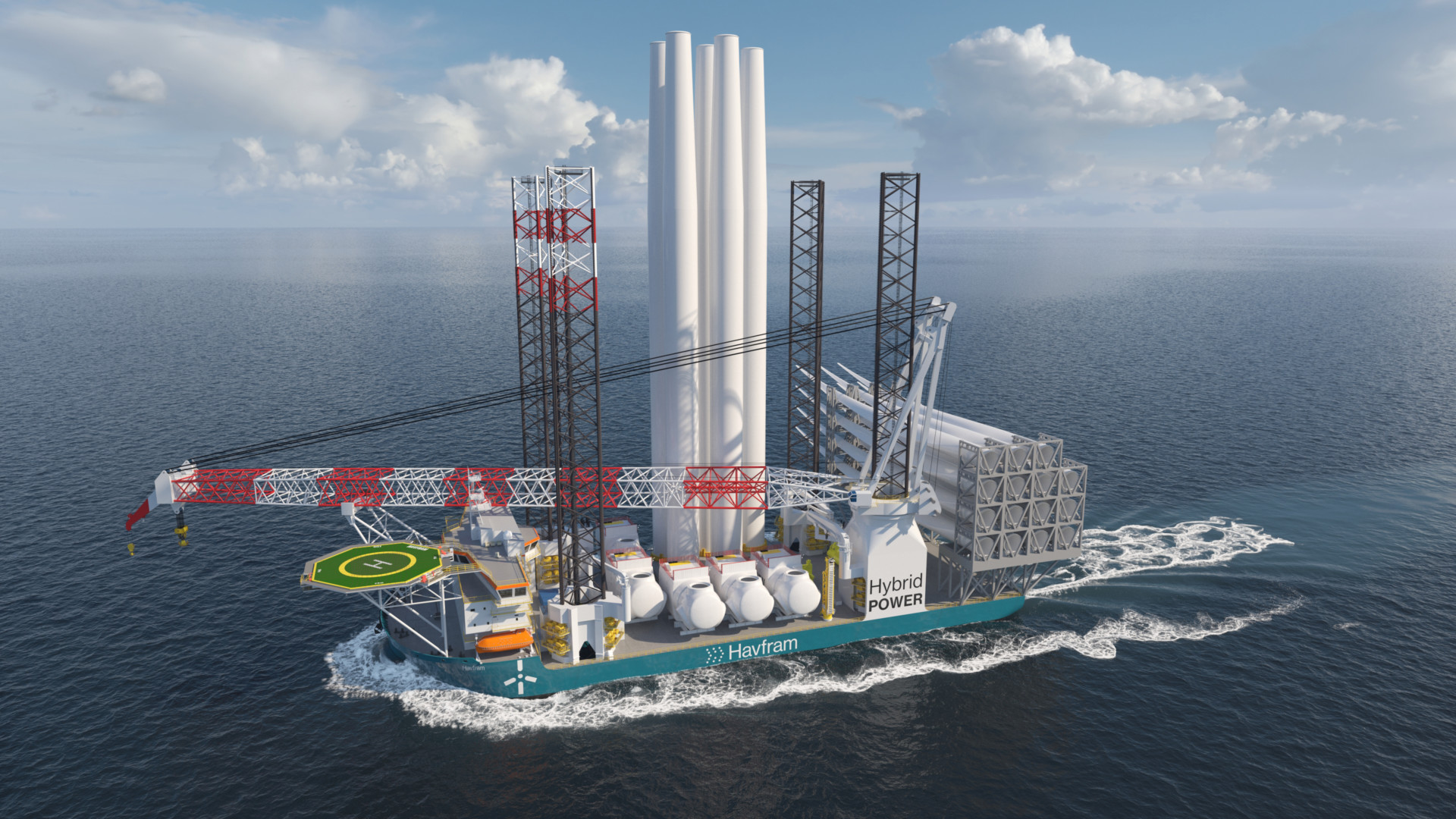 RWE and Northland Power select the Norwegian company Havfram Wind as preferred supplier for their 1.6-GW offshore wind cluster off the German coast / Havfram Wind will provide transport and installation support of a minimum of 104 Vestas offshore wind turbines starting in 2026 / The Nordseecluster is expected to supply green electricity to the equivalent of 1,600,000 German households every year as of 2029
April 13th, 2023 – Hamburg, Germany / Oslo, Norway 
RWE (51%) and Northland Power (49%) are making progress on the deployment of their joint offshore wind project Nordseecluster. The companies have selected Havfram Wind as the preferred supplier for their cluster of up to 1.6 gigawatts (GW), which consists of four offshore wind farm sites in the German North Sea. The Norwegian company is to transport and support the installation of a minimum of 104 Vestas offshore wind turbines with a capacity of 15 megawatts (MW) each. All deliverables are subject to final investment decisions for each of the individual phases for the Nordseecluster (A and B).
Benjamin Miethling, Northland Power's Managing Director of the Nordseecluster:

"We expect to achieve substantial economies of scale and leverage synergies during the development, construction and operation of the four wind farms. Our preferred supplier agreement with Havfram Wind, which encompasses all four projects, attests to the efficiency of concentrating activities such as procurement."
Sven Schulemann, RWE's Managing Director of the Nordseecluster: "This is the next important milestone on our way to completing this 1.6-gigawatt cluster. When the Nordseecluster is fully operational at the beginning of 2029 it will generate enough green electricity to supply the equivalent of 1,600,000 German households every year."
The Nordseecluster will be constructed in two phases. Two wind farms (N-3.8 and N-3.7) with a combined capacity of 660 MW are currently in the permit application phase. Turbine installation at sea is expected to start in 2026, with commercial operations starting in early 2027. Of the total of 104 Vestas turbines, 44 are reserved for this initial stage (Nordseecluster A). Two further wind farms (N-3.6 and N-3.5) for the second phase (Nordseecluster B) will add an additional 900 MW of capacity, with commercial operation expected to start in early 2029. For both sites, RWE and Northland Power plan to bid and exercise their step-in rights in this year's German offshore wind auctions – as they did in 2021 for Nordseecluster A.
Havfram Wind is an offshore wind construction company that specialises in transport and installation services for both bottom fixed and floating projects in the offshore wind sector. For the Nordseecluster Havfram Wind will be utilising one of its newly built NG20000X Jack-Up vessels with a 3,250-tonne crane.
Even Larsen, CEO Havfram Wind: "Signing the preferred supplier agreement for the transport and installation support of the entire lot of wind turbines for a gigantic project like Nordseecluster is proof of our growing position in the market. I am proud of the trust RWE and Northland Power have in the Havfram Wind team. Participating in such a project of scale is a milestone for our development as a pure play offshore wind company."
The Nordseecluster will be located close to the existing 332 MW Nordsee One wind farm, which RWE and Northland Power co-developed and continue to operate jointly. In order to deploy the cluster, the partners will rely on experienced suppliers like Havfram Wind, as well as their own expertise in offshore wind.


For more information, please visit the Nordseecluster website
«Signing the preferred supplier agreement for the transport and installation support of the entire lot of wind turbines for a gigantic project like Nordseecluster is proof of our growing position in the market. I am proud of the trust RWE and Northland Power have in the Havfram Wind team. Participating in such a project of scale is a milestone for our development as a pure play offshore wind company.»
– Even Larsen, CEO Havfram Wind