Kontiki Winds is joining Vind Technologies` Expert Panel
Published: 28. February 2023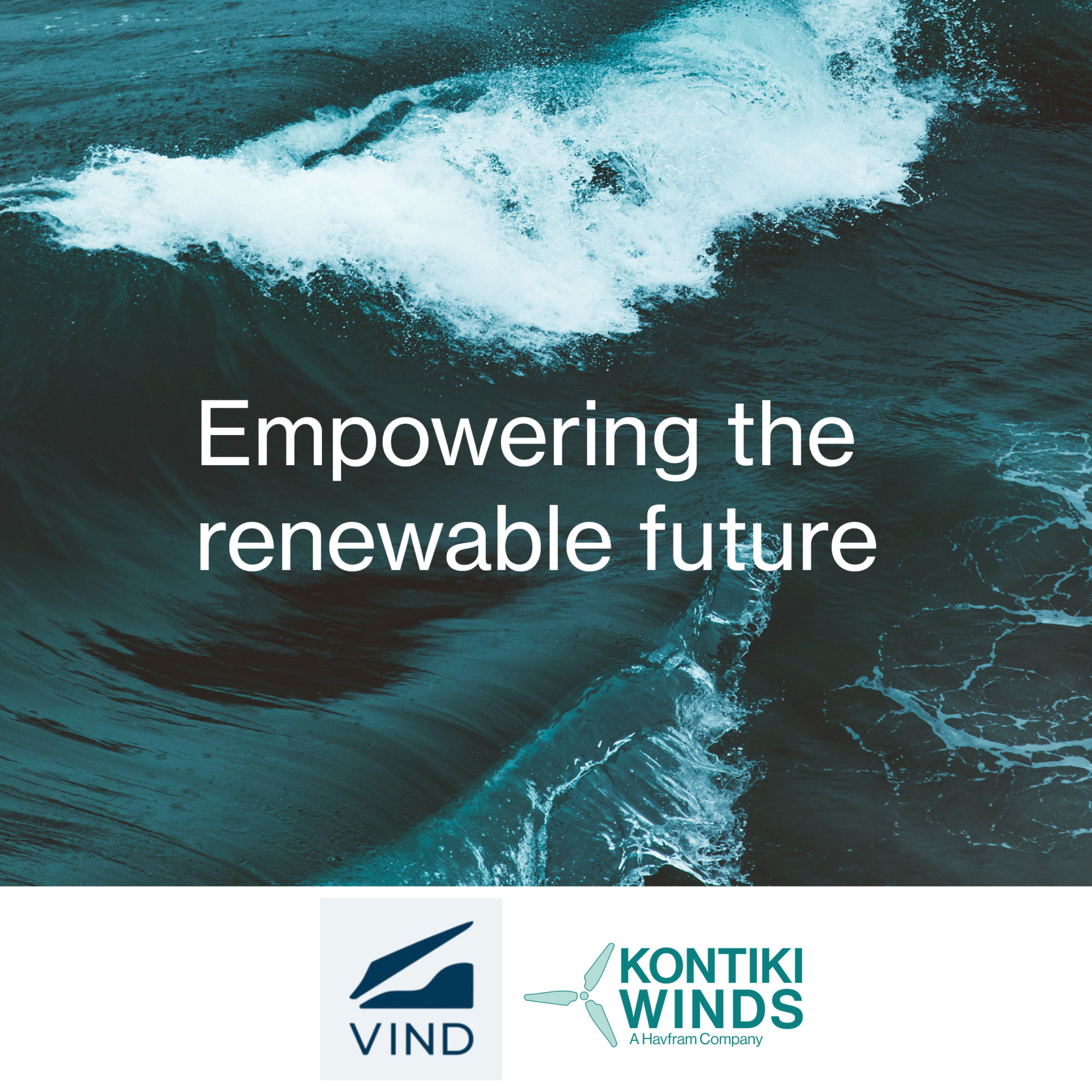 February 28, 2023 – Oslo, Norway – Kontiki Winds announces collaboration with Vind Technologies and joins their Expert Panel.
Earlier this year, Havfram separated its offshore wind business, resulting in the formation of Kontiki Winds, an offshore wind developer and Havfram Wind, an offshore wind construction house.
Kontiki Winds is an early stage offshore wind developer, dedicated to decarbonizing the global energy mix and facilitating the transition to a greener economy through the development of offshore wind projects at both large scale for national infrastructure, and small-scale for offshore assets and small island electrification. 
Vind is a developer of disruptive software that combines access to data, analyses, optimization and collaboration in a user-friendly interface. The software can easily be accessed from the browser and gives an easy and accurate way to screen new project sites and design parks in detail to prepare for permit applications. Vind aims to reduce project risk-, cost and -time and increase the production efficiency, while mitigating the project's impact on nature and local societies.
Kontiki Winds is looking forward to working with Vind Technologies!
«We are thrilled to be part of the Vind Technologies Expert Panel and contribute to Vind Technologies' vision in promoting data-driven decision-making among offshore wind developers. When initiating an offshore wind project, there are numerous aspects to take into account, such as wind resources, seabed condition, marine biodiversity, protection of marine life, shipping and fishing zones, and many others. Access to comprehensive and accurate data can facilitate a more efficient decision-making process, allowing for quicker assessment of risks and success factors and ultimately leading to smarter outcomes in a shorter timeframe»
– Emilie Reeve, CEO/EVP Kontiki Winds